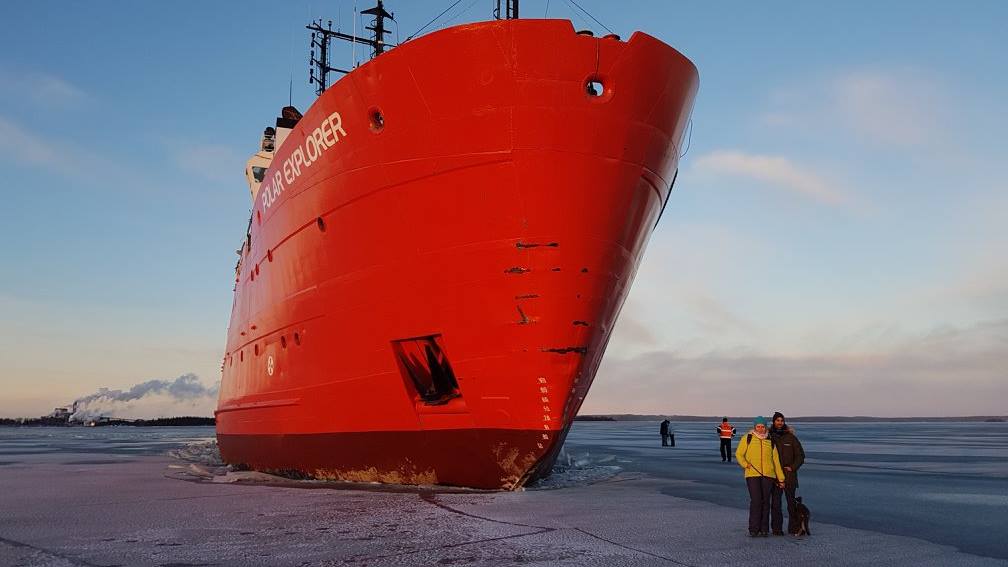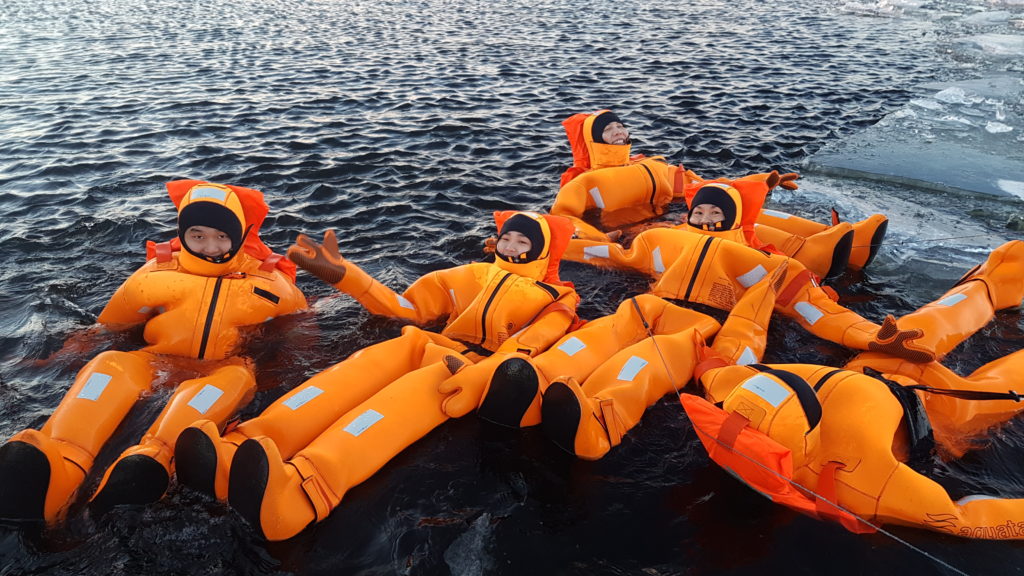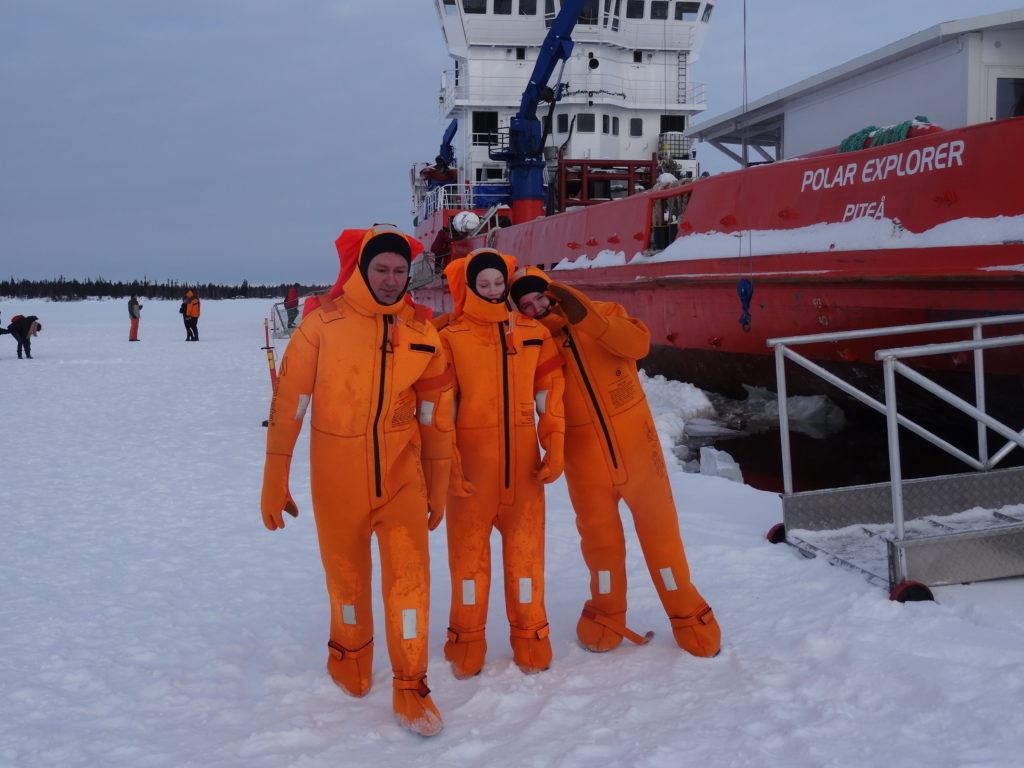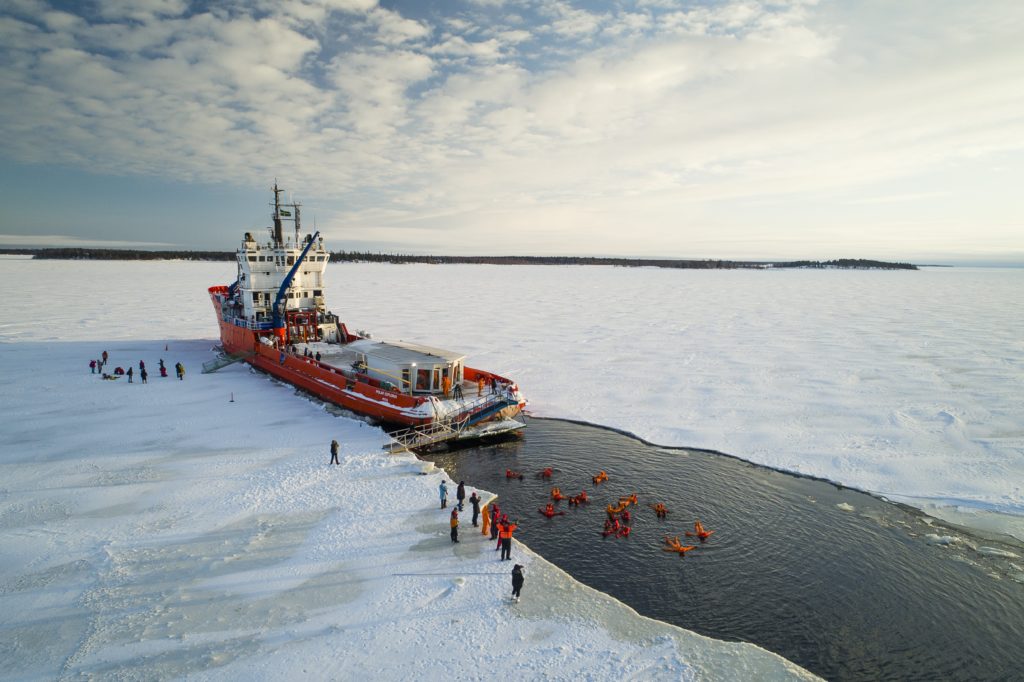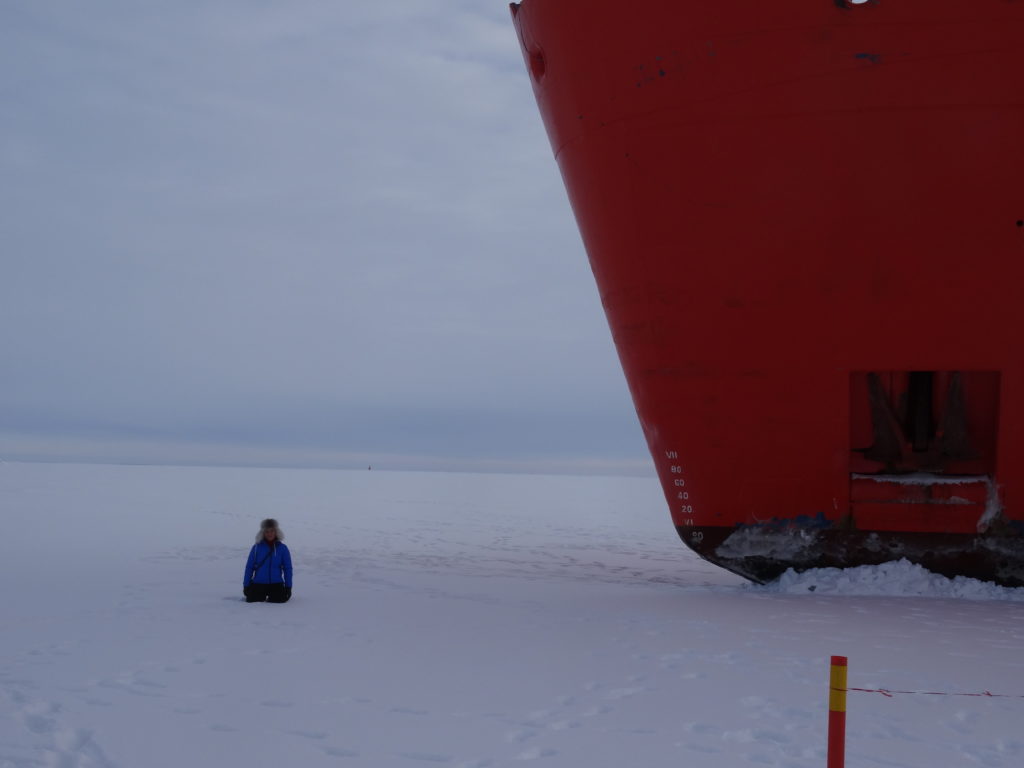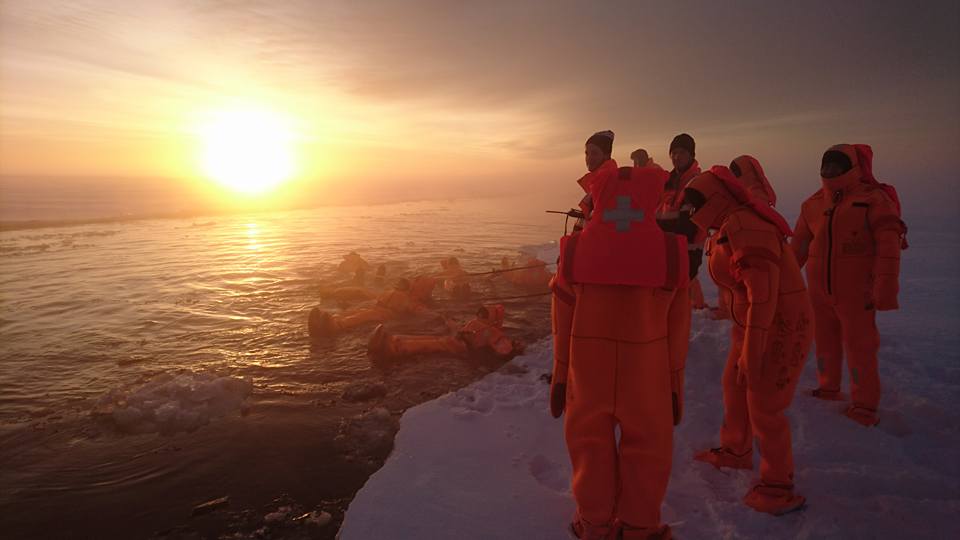 The Icebreakers Cruises – Our most popular tours!
Extraordinary experience! Imagine white frozen see which never storms. Sea waters are covered with solid ice, endless dramatic white as far as eye can catch. Sound of crackling ice, broken ice slices rise from the icebreaker bottom letting and dark water splashing out. In the beginning of winter ice is not more than 30-50 cm thick, but by April it could reach up to 1,5 m. During 3 h cruise you will have a tour all way down to the engine rooms and all way up to Captain's bridge. On board you can relax in cozy saloon enjoying warm drinks. Bar is also available for drinks and snacks.  Before returning to the harbour we will make a stop. Icebreaker makes pool free for ice in the sea and every visitor may have a swim in dark icy water in floating survival suite.  Before leaving the ship the captain will present the Cruise and Swim certificate to everyone as a memorable gift.
Facts Polar Explorer:
Built: 1976
Number of passengers: 160
Length: 78 m
Width: 14 m
Draught: 5.22 m
Gross weight: gross 1976 mt, net 593 mt
Engine: 2 X MAK 8M551AK, 9460 hp
Class: 1A
Details
Prices
Price:
350 €/adult 
298 €/child 3-11years old
(please check the current prices and availability by e-mail:info@taxari.com )
or book online https://shop.taxari.com
Duration: 7-8 hours
---
The price includes:
3 h icebreaker cruise
hot drink on board
7 decks guided tour
audio guide in 18 languages
film in Icebreaker theatre
swimming in survival suits
Cruise&Swim certificate
Shuttle bus round trip transportation
Buffet lunch for tours coming from Rovaniemi
You can take shuttle bus from one destination and return to another. You can also store your luggage on the bus for the whole duration of the program.
Time: Morning and Afternoon cruises 
Day:  According to cruise calender                               
Minimum: 1person (paying a full price)
Season: December – April
Location: Rovaniemi
Price includes transfer to/from the harbor to your hotel by car.
---
IMPORTANT!
The  cruise reservations must be made in advance. When making your reservations, please provide us the following information of each participant: Gender, forename, surname, nationality  and  date of  the birth.
---
PLEASE NOTE!
Survival suits are available at size 125 cm, children at height over 120 cm can swim.
Info
Clothing
To prepare for the arctic winter time and activities, we highly recommend you to dress in warm layered underwear and thick outdoor clothing as in addition of enjoying the inside of the Icebreaker you will also be able to go outside on the deck to see and feel the arctic scenery around, as well as watch how the icebreaker in fact breaks the ice! If during the cruise ice and weather conditions are appropriate, clients will be allowed in conjunction of the swimming/floating event to also walk on the ice. A warm hat, wool socks, good mittens and a fleece- or wool jacket are part of proper winter clothing.
Terms and conditions
Booking:
The reservations should be made in advance preferably 90 days before cruise. Activity is very popular and many dates fully booked 1year before departure.
---
Children:
There is no age limit for participating in cruise, children of all ages are welcome on board! 
---
Thermal clothing:
During the cruise is recommended to dress up the warm multilayered outerwear.
---
Payment:
All prices are quoted in Euro (€) and include Finland's Value Added Tax.
---
Confirmation:
When the reservation is confirmed, 100% proforma invoice will be charged. Reservation is confirmed when the payment is made.
In case the deposit is not received in due date, we have the right to cancel the reservation.
---
Cancellation rules:
Different price category available (Best, Value, Flexible)