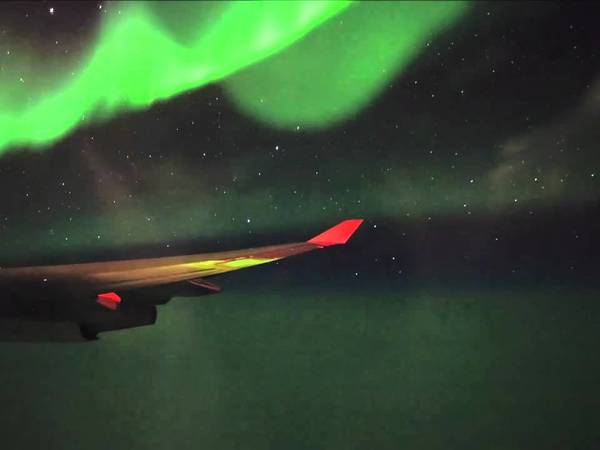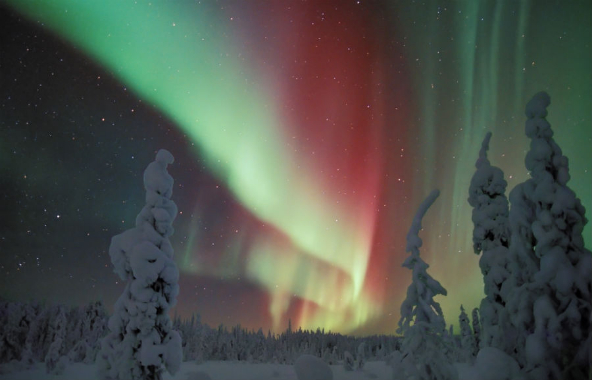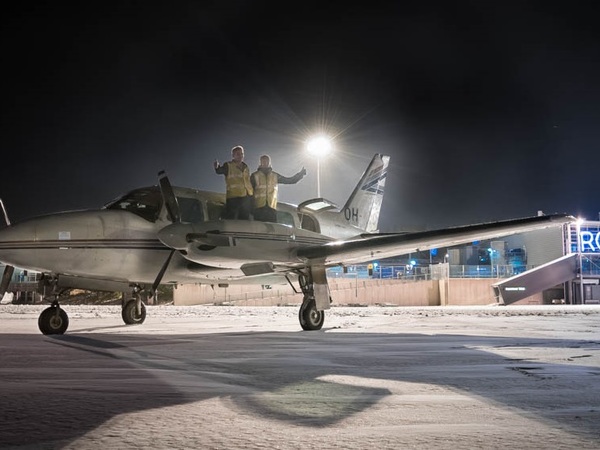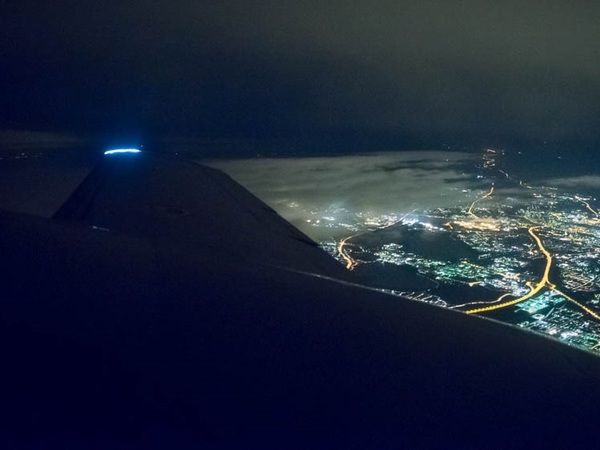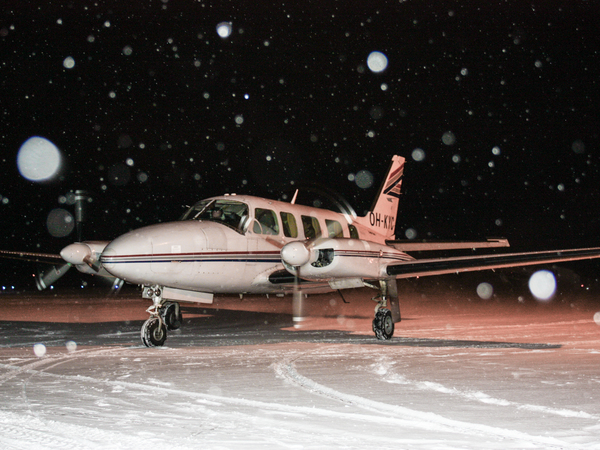 Enjoy a wonderful journey under a star-studded sky in order to see one of the most spectacular natural phenomena known to man.
The Northern Lights – also known as the Aurora Borealis – is an amazing light display that occurs when the sun hurls solar flares, containing charged particles, millions of miles into space. When these particles meet the Earth's atmosphere, they collide with gases and create the stunning green glow. It is usually a vibrant green but you can also see the more rare colors of red and blue at times of very high activity.
The Auroras illuminate Arctic skies for about 80 to 90 percent of the dark nights. It can be more challenging to witness the lights from the ground as clouds often block visibility and keep us waiting. Sometimes your holiday schedule just doesn't match with the weather and you might miss your chance. The Northern Lights Flight will climb above the clouds and fly you closer to see the phenomena!
We will pick you up from the hotel (pick up time and place agreed separately) and provide a transfer to the airport. All you need is your normal, warm outdoor clothing, adventurous mind and a camera! The aircraft Piper PA31 has 7 passenger seats and our two pilots will take good care of you while chasing the lights. Flight time is around 1 hour, including takeoff and landing preparations. After landing the transfer takes you back to the hotel – hopefully with good memories and great camera shots.
Please note that Aurora Borealis are a natural phenomenon, therefore their appearance cannot be guaranteed.
Details
Prices
Time: 20:30 -22:30
We also have every day departure at  22.30, 00.00, 01.30
Day:  Every day 
Minimum: 2 persons (paying a full price)
Season: December – April
Location: Rovaniemi
Prices include: the transfers, the flight, takeoff and landing preparations
When you make the reservation, please use your full name as in passport, date of birth and citizenship. Before the flight the crew will check your and your child ID
Terms and conditions
Booking:
The reservations should be made preferably 2 days in advance.
Program is organised with min. 2 persons.
---
Children:
0-3 year old children, free of charge.
4-13 year old children get child discount.
---
Guiding:
Excursion will be guided in English/Finnish, other languages upon request.
You will be picked up by our guide from your hotel at Rovaniemi.
---
Pricing:
All prices are quoted in Euros (€) and include Finland's Value Added Tax.
---
Confirmation:
When the reservation is confirmed,  proforma invoice will be charged. Reservation is confirmed when the payment is made.
In case the payment is not received in due date, we have the right to cancel the reservation.
---
Terms of payment:
100% deposit to be charged when confirming the booking.
---
Cancellation rules:
More than 31 days prior to arrival – 10% reservation fee to be charged.
30-14 days prior the arrival: 50% from the total amount to be charged.
Less than 14 days prior the arrival: 100% from the total amount to be charged.